Give your business room to fly
Oneresource's virtual assistant testimonials
Give your business room to fly
Oneresource's virtual assistant testimonials
Give your business room to fly
Oneresource's virtual assistant testimonials
Oneresource supported the development of my business for over a year. They very quickly understood my niche and handled all of my social media tasks including research, scheduling and interaction that used to take me hours but took them less time and improved engagement as well. I also liked the fact that if I had a one off task come up outside of the support they usually provided I could get that taken care of as well. As a result I was able to focus on my clients and grow my business to the next stage.
Oneresource were the ideal partner and I would recommend them to any other small business owner looking to grow.
Director, Chris Fry Consulting Ltd
Oneresource filled a gaping hole when our office manager left and we re-structured our business. They quickly learned how to work within our complex database and provided much needed support efficiently and cost effectively whilst also being communicative and friendly. Although our needs have changed, we wouldn't hesitate in coming back to Oneresource should things change again in the future.
Director, Steele-Dixon Ltd
Oneresource assisted with the organisation of trade shows ensuring that all requirements were met. They also made follow up calls to prospective clients on my behalf and I was kept informed of progress at all times. I found Oneresource to be efficient and effective at a time when my business was growing and I needed solid support.
Our company has since changed direction and we have now employed a full time person but I wouldn't hesitate to recommend or use Oneresource in the future should our business require it.
Director, Taste Direct Ltd
Oneresource did the work for us quickly and effectively. Not only did they complete the work as asked they also thought about the need more widely and proposed a better, more efficient way of working. So an intelligent approach too!
Chairman, MD2MD
Oneresource completed a lengthy task for me which involved copy typing c170 pages of a journal of letters and despatches sent home by an officer serving in the Boer War. Some of the pages were quite indistinct and a considerable degree of intelligence was required as well as typing skills. The typing was accurate and of high quality, done on time and on budget with all discussions conducted in a very friendly but professional manner. I am happy to recommend Oneresource's transcription typing services to others.
Cllr Mr Simon Jenkins
Oneresource's service was very professional at all times instilling confidence in both customers and directors, with the knowledge that all tasks undertaken would be completed to an extremely high standard. Oneresource is a trustworthy, smart, punctual and conscientious team and it has been a pleasure to work with them.
Managing director, JLD Training Limited
Oneresource took on a job for us at short notice which we couldn't have easily done without their help. We were really happy with the way the tasks were completed and better still I liked how it all happened with minimal involvement from us.
Director, Irvin Hunt Executive Search
Oneresource's professional support gave me the time I needed to focus on the key areas of the business. I was pleasantly surprised with the way they quickly understood my business, my needs and how I liked to work. I would certainly recommend using Oneresource.
Dan Hartveld, Director
One Resource was instrumental in gaining Thursday Films new business, they called all my contacts and organised meetings for me which resulted in new clients. Half the work is getting your foot in the door and they did that for me! It made my business more professional and more efficient, I highly recommend them. See Thursday Film's video testimonial.
Director, Thursday Films
When working with partners to continue to grow our business it is really important that we work with people that share those ethics and that after business meetings I feel confident in entrusting critical business activities to them. 
I have found working with the team at Oneresource to be a real pleasure with the clear ways of working, who is doing what by when but also with amazing flexibility if something comes in left field. The work done by Oneresource has always been of the highest quality and has helped us to create some highly effective marketing campaigns. 
I had never considered working with a virtual assistant before, I have always tried to do everything myself but I cannot express highly enough why if you have the opportunity to work with a team as professional as Oneresource that it will be one of the best business decisions that you make.
Director, Paws & Play Limited
The team at Oneresource have been extremely useful to me over the last few months. At the time, I didn't want to have the hassle of taking somebody on full-time and employing somebody, whilst also taking on the risk of a single person and entrusting them to be able to do everything I needed support with.
Oneresource took all of those burdens away from me and were able to provide a seamless service which just slotted straight into my business. This allowed me to focus my time in the areas where my business needed me in order to grow and drive new business.
Financial Adviser, Morrinson Wealth Management LLP
Oneresource were a reliable safe pair of hands that always delivered to a very high standard giving me the confidence to turn tasks over to them with minimal ongoing input from myself.
For a small amount of time each month they researched keywords, managed copywriting and upload of our articles, researched and wrote social media updates then managed our social media presence connecting with our target audience.
They quickly got to know key information about our business and it wasn't long before I was spending less time explaining our industry and more time focusing on key priorities. They handled our keyword research and blog schedule with minimal supervision and we didn't have to worry about payroll or paying them to work when we didn't need them.
Oneresource's assistance exceeded my expectations and allowed me to increase my productivity enormously.
Director, Road Data Services Ltd
I have no hesitation in recommending Oneresource most strongly. Having worked previously with a number of virtual assistants, I know that Oneresource is special. The combination of their experience and team culture enables them to be highly effective in everything they do for me. Perhaps most important however is just how easy it is to work with them. Oneresource take away my administrative distractions, enabling me to spend my time most effectively. Thanks for all of your support!
Director, Real World Strategy LLP
Oneresource are friendly, super – efficient and very professional – their help has been invaluable – thanks!
Director, Coaching for Leaders Ltd
Having years ago worked with Sara I knew her to be thorough, professional, accurate and friendly. So I had no hesitation in using her business services recently, and was unsurprised to find all the same qualities. The work was reasonably priced, right first time and she kept me informed on progress, so a thoroughly professional service and pleasant experience.
Board Director, Marketing Communications Agency
Oneresource was an enormous help to BYHP's On a Roll as it sought to gain new customers. Their service and team provided high quality sales calls with detailed and trustworthy follow up which resulted in great new business opportunities for the enterprise. Their attention to detail and ability to deliver on time, in a proactive manner was exactly what we needed. I would have no hesitation in hiring Oneresource again and recommending them to others.
Chief Executive Officer, BYHP
The pressure was relentless in the development, sale, contracting and renewal of contracts with the team's commercial partners, sponsors and suppliers. Reporting procedures were very strict and the sums of money were substantial, as were my constant travel and administration requirements. I was always able to rely upon Sara (now of Oneresource) because she possessed all the skills necessary to maintain strict control of multiple projects.
New business development director, BAR Honda F1 Racing
Whether it was general administration, time management, presentation preparation, VIP management to hosting, travel and accommodation schedules, meeting rosters or reporting Sara was an invaluable PA in a consistently challenging and fast moving environment.
Marketing director, Honda Racing F1 Team
Oneresource has been an invaluable addition to our business. We needed additional support with our supplier invoice processing but we couldn't justify the spend on another employee. Within days of contacting the team at Oneresource they were processing our supplier invoices as if they had been working with us for years. Not only were they quick and efficient but their hourly rate was far more cost effective than utilising in-house resource. We wouldn't hesitate to recommend Oneresource to any business looking for virtual assistant support.
Director, Alpha Insight
We have used Oneresource for a number of years as admin support. Sara and her team took the time to understand our needs and supported us in a variety of functions, general admin, admin for our qualifications, marketing including social media and website updates. Our relationship was always excellent with every member of the Oneresource team. They provided a quality and timely service that has helped our business significantly. I thoroughly recommend them as a friendly and responsive support team.
Director, Space2think Ltd
The Oneresource team are fantastic. They are the first people that our customers have contact with either by phone or email and we have complete confidence in Oneresource's professionalism. We had previously outsourced our collection bookings to another provider but were not entirely happy with the lack of control or quality from them. Having seen how the Oneresource team operate we felt that they would be ideal to take over ownership of booking our appointment slots. In the last two years since making the switch to Oneresource we have not been disappointed. Not only is Oneresource's level of service exemplary but they have also blended into our business seamlessly with their tailored approach.
In addition the team have already implemented several different procedures to help make things more streamlined for us. I would not hesitate in recommending Oneresource to anyone in need of support as I have no doubt that their fantastic service would be of great benefit to anyone's business.
Director, WEEE-RecycleIT
Prestige Paint pride ourselves on great customer service, maintaining high standards, and delivering results to our own high expectations. When we contracted with Oneresource we were thrilled to find that they shared the same values, and it shows. Admittedly we were a bit apprehensive prior to starting with Oneresource but we can honestly say they not only made it a stress free process, but they were patient and walked us through every step until we got completely set up.
The team are very well organised, knowledgeable and took our social media presence to the next level. We couldn't thank the team enough for all their hard work. We now really see the true value of using Oneresource, their communication is second to none, and they really do allow us to now focus on the important parts of running our business. I now understand why Oneresource is a true asset to any business, and it goes without saying I would recommend Oneresource to anyone that is in need of any help. Thank you for everything you have done and continue to do for us.
Director, Prestige Paint Ltd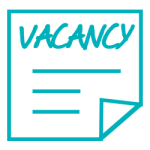 No recruitment
costs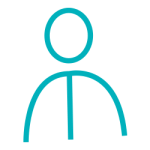 Management of staff and motivation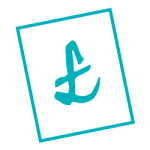 Payroll, NI and Pension
Included

Tax and employment law
Included

Software & hardware systems included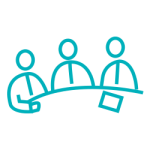 Single assistant or whole team available

Only pay for resource needed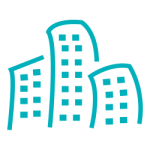 Office, phone & utilities Included