Event planning virtual assistant
Virtual event planning business services for small businesses
Event planning virtual assistant
Virtual event planning business services for small businesses
Event planning virtual assistant
Virtual event planning business services for small businesses
A well run event is like a good stage production, it's all about pulling your act together and putting on the right show. Our resource for entrepreneur events can help you design the look and feel of your event and organise everything from music to menus.
With support in event organisation from an event planning virtual assistant you can make sure your event goes off without a hitch. We can help with compiling the guest list to sending out invitations and managing the RSVPs as well as keeping in touch with suppliers to make sure everything is on track.
Whether you're looking for a virtual event organisation company to arrange webinars, trade shows or conferences, coordination of event details is the key to ensure everything runs smoothly. From arranging technical run-throughs to sourcing event management people, equipment or entertainment we've got it covered for you. Post event we could even conduct a reconciliation allowing you to identify areas for future development.
If you regularly need help with event management and event planning but don't have time to pull it all together perhaps an event planning virtual assistant can tailor a virtual event management solution for you.
What our customers say
"Oneresource assisted with the organisation of trade shows ensuring that all requirements were met. They also made follow up calls to prospective clients on my behalf and I was kept informed of progress at all times. I found Oneresource to be efficient and effective at a time when my business was growing and I needed solid support.
Our company has since changed direction and we have now employed a full time person but I wouldn't hesitate to recommend or use Oneresource in the future should our business require it." 
Director, Taste Direct Ltd
No recruitment
costs
Management of staff and motivation
Payroll, NI and Pension
Included
Tax and employment law
Included
Software & hardware systems included
Single assistant or whole team available
Only pay for resource needed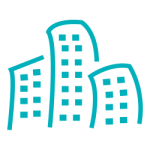 Office, phone & utilities Included