Outsource expense management
Virtually managing expenses in small business
Outsource expense management
Virtually managing expenses in small business
Outsource expense management
Virtually managing expenses in small business
Keeping track of expenses can be a chore that can turn into a real headache when it's time to either prepare tax returns or identify costs to charge on for client invoicing.
We can organise and log monthly business expenses into one business expense report ready for month-end accounting. For each client we create an excel expense template that caters for different currencies, mileage, credit card purchases, travel, foreign VAT, subsistence, accommodation and what to recharge to the end client if appropriate.
As part of our online expense tracking service we can also manage company credit card payments and personal expenses to identify company money spent, expenses to be reimbursed and pick up on specific expenses to be charged on to end customers. We can then incorporate charge-on expenses into invoices for submission to your clients and again update your accounts package as appropriate
If your company expense management is getting in the way of growing your business call us for a free consultation to outsource your expense management.
Too many receipts – not enough time?
Successful business owners have many attributes, but there are two things you often hear entrepreneurs talking about: focus and delegation.
For many small business owners, keeping track of expenses is one of the most time-consuming and brain-numbing tasks. Too often it gets put to the bottom of the list and, by the time you get round to it, you're swimming in receipts and paperwork and it takes an age to get things organised. And then there's the inevitable panic about whether you've actually done it properly for the purposes of your accounts and planning.
Well, there is another way. And that way is to outsource expense management to someone who can do it regularly, reliably and efficiently. It will save you time, it will save you money and it will save you hassle.
How it works
With a bit of organisation and a clear process, expense management is a straightforward admin task. You can manage all your expenses – from fuel to credit card purchases – on individual spreadsheets or other expenses systems for each relevant employee in your business. This means you can see running expense totals at any point in the month and relate those totals to what's happening in your business. You can, for example, isolate your credit card purchases, or look at what has been spent on food and entertaining. This gives you a great overview of your general expenditure.
Outsourcing also gives you these great benefits:
Monthly reconciliation with your accounts – when you or your accountant comes to your monthly accounts, the expenses information is all there and ready to plug in. In fact, if you're using accounting software, you can give your expenses assistant access to it, and they can put expenses information directly into the system. That makes working with your accountant or tax adviser much easier.
A job in safe hands – rather than worrying about whether you have done your expenses properly; or whether your employees are doing them at all, you'll know that everything is in safe hands. When you start working with external resources, you start by setting up and agreeing to a process for giving them the information you need. Get your employees on board with this, so that it becomes a habit, and you can stop worrying about expenses altogether.
Expenses organisation – sometimes your expenses will be reimbursed by a client or supplier. It's easy to forget to do this, which means you end up spending more money than you have to. Your outsourced expenses manager can make sure that any reimbursable expenses are properly marked so you never lose out.
Find out more about how you could manage your expenses more efficiently by contacting us today.
Slide 1
Oneresource supported the development of my business for over a year. They very quickly understood my niche and handled all of my social media tasks including research, scheduling and interaction that used to take me hours but took them less time and improved engagement as well. I also liked the fact that if I had a one off task come up outside of the support they usually provided I could get that taken care of as well. As a result I was able to focus on my clients and grow my business to the next stage. Oneresource were the ideal partner and I would recommend them to any other small business owner looking to grow.
Director, Chris Fry Consulting Ltd

Slide2
Whether it was general administration, time management, presentation preparation, VIP management to hosting, travel and accommodation schedules, meeting rosters or reporting Sara was an invaluable PA in a consistently challenging and fast moving environment.




Marketing director, Honda Racing F1 Team

Slide3
Oneresource took on a job for us at short notice which we couldn't have easily done without their help. We were really happy with the way the tasks were completed and better still I liked how it all happened with minimal involvement from us.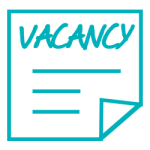 No recruitment
costs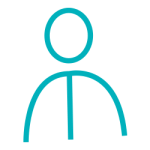 Management of staff and motivation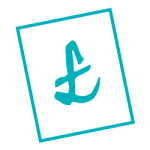 Payroll, NI and Pension
Included

Tax and employment law
Included

Software & hardware systems included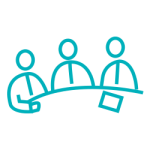 Single assistant or whole team available

Only pay for resource needed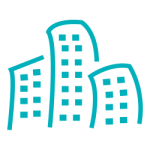 Office, phone & utilities Included