Outsource expense management
Virtually managing expenses in small business
Outsource expense management
Virtually managing expenses in small business
Outsource expense management
Virtually managing expenses in small business
Keeping track of expenses can be a chore that can turn into a real headache when it's time to either prepare tax returns or identify costs to charge on for client invoicing.
We can organise and log monthly business expenses into one business expense report ready for month-end accounting. For each client we create an excel expense template that caters for different currencies, mileage, credit card purchases, travel, foreign VAT, subsistence, accommodation and what to recharge to the end client if appropriate.
As part of our online expense tracking service we can also manage company credit card payments and personal expenses to identify company money spent, expenses to be reimbursed and pick up on specific expenses to be charged on to end customers. We can then incorporate charge-on expenses into invoices for submission to your clients and again update your accounts package as appropriate
If your company expense management is getting in the way of growing your business call us for a free consultation to outsource your expense management.
What our customers say
"I have no hesitation in recommending Oneresource most strongly. Having worked previously with a number of virtual assistants, I know that Oneresource is special. The combination of their experience and team culture enables them to be highly effective in everything they do for me. Perhaps most important however is just how easy it is to work with them. Oneresource take away my administrative distractions, enabling me to spend my time most effectively. Thanks for all of your support!" 
Director, Real World Strategy LLP
No recruitment
costs
Management of staff and motivation
Payroll, NI and Pension
Included
Tax and employment law
Included
Software & hardware systems included
Single assistant or whole team available
Only pay for resource needed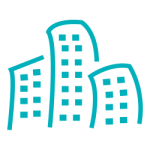 Office, phone & utilities Included