Virtual event planning research
Event planning services to help source your venues and suppliers
Virtual event planning research
Event planning services to help source your venues and suppliers
Virtual event planning research
Event planning services to help source your venues and suppliers
Choosing the right venue and location can make or break the success of an event. Site selection is often the most challenging part since even a small oversight can cause a problem. We can help with your event planning research and as a matter of course find just the right suppliers to support it as well.
Researching meeting destinations and negotiating with venues can be time consuming, and in many cases, it's difficult to know if you are really getting a good deal. Whether you are looking to arrange conferences, seminars or speaking engagements, we can help with the research. You can leave us to evaluate locations, venues and transport; helping to determine costs, availability, size, and other specifications such as available equipment.
As your personal research assistant we'll assess whether potential suppliers would be a good fit by confirming room set ups, AV capabilities and catering meet your requirements. By scheduling an event management checklist upfront we save time in the planning process, eliminate unsuitable suppliers, catch any potential errors and avoid hidden fees.
On your behalf we'll then compare and negotiate the best deals with potential venues and apply an equal amount of diligence to potential service suppliers as well.
If you regularly need help with research for event management but can't afford the time, why not try our event planning research services instead?
What our customers say
"Oneresource assisted with the organisation of trade shows ensuring that all requirements were met. They also made follow up calls to prospective clients on my behalf and I was kept informed of progress at all times. I found Oneresource to be efficient and effective at a time when my business was growing and I needed solid support.
Our company has since changed direction and we have now employed a full time person but I wouldn't hesitate to recommend or use Oneresource in the future should our business require it." 
Director, Taste Direct Ltd
No recruitment
costs
Management of staff and motivation
Payroll, NI and Pension
Included
Tax and employment law
Included
Software & hardware systems included
Single assistant or whole team available
Only pay for resource needed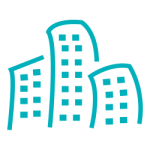 Office, phone & utilities Included