Customer service virtual assistant
Customer service outsourcing – virtual customer service for small business
Customer service virtual assistant
Customer service outsourcing – virtual customer service for small business
Customer service virtual assistant
Customer service outsourcing – virtual customer service for small business
A customer service virtual assistant from Oneresource can help with your customer service outsourcing requirements. They'll ensure that you capture all your orders, bookings and enquiries by acting as a knowledgeable member of your team, rather than just an "order taker". They can even maintain your sales ledger, CRM and order management database making time for you to focus on growing your business. Your clients will receive a better experience and you'll have a better chance of securing business.
Is the phone constantly ringing or enquiries inbox overflowing? Naturally you pride yourself on customer service but it's beginning to suffer and you aren't at the point where recruiting would make sense. A virtual customer assistant from Oneresource can help by identifying sales management, order processing and customer service tasks that could easily be incorporated into a customer support outsourcing strategy.
If you're looking to outsource order taking by forwarding your calls and emails to us we'll filter them and handle sales or support enquiries on your behalf. Similarly give us access to your CRM or order management database and a virtual booking assistant could process your orders or enquiries as well. Should you also need help with arranging shipment and tracking, payment processing, generation of order documentation or credit control just let us know.
Let's not also forget after sales service. If your clients need to be followed up, sent newsletters or information on special promotions our outsourced customer support services could help there too. In fact with a little systemising our order processing services could cover a significant proportion of your sales and customer service duties so you can focus on the growth of your business.
When you outsource order processing and invoicing or customer service to us not only will your business run more smoothly but you can also ensure that your reputation will be maintained. So if you would like to learn more about our sales support services call us for a free consultation to see how we could tailor a customer care outsourcing solution for you.
How could you improve your customer service?
Today's customers have high expectations. They expect you to acknowledge their enquiry straight away. They expect you to be available to answer queries by email or on social media. They expect to be kept informed about the progress of their order or project. They expect complaints to be dealt with quickly and with imagination.
Are you doing all this?
Maybe you are, and it's just taking up too much of your time. Maybe you're doing some of these things, but you know you need to do more. Perhaps customer service isn't as high up your priority list as it should be and your business is suffering because of it.
Whatever position you're in, a customer service virtual assistant could help. From taking straightforward tasks off your hands – like CRM management or answering customer emails – to handling your whole order process from initial enquiry to after-sales care, you could improve your customer service quickly and affordably.
How does it work?
Most sales enquiries are likely to come via email or phone. Both of these channels can be diverted to your virtual assistant, allowing them to handle all your enquiries efficiently and represent your business in its best light. They can then process those enquiries in whichever way is best for you – in some cases they might be able to forward information, forms, product samples, or set up a face-to-face meeting for you. In others, they can categorise and prioritise the enquiries to pass onto you so that you can follow them up.
And the help doesn't stop there. How about helping to bring a new customer on board? This might include sending out new customer emails or welcome packs; it might include the way you communicate with your customer when their order is delivered, and it should definitely include your after-sales support. All these tasks can be outsourced, so that you know your customers are being well cared-for whilst you are focusing on developing the business.
So why not take advantage of an experienced customer service virtual assistant? They'll be able to suggest new ways of doing things, or give you an imaginative solution to a problem and you could end up delighting your customers rather than just serving them.
Slide 1
Oneresource's professional support gave me the time I needed to focus on the key areas of the business. I was pleasantly surprised with the way they quickly understood my business, my needs and how I liked to work. I would certainly recommend using Oneresource.


Slide2
Whether it was general administration, time management, presentation preparation, VIP management to hosting, travel and accommodation schedules, meeting rosters or reporting Sara was an invaluable PA in a consistently challenging and fast moving environment.




Marketing director, Honda Racing F1 Team



Slide2
Oneresource took on a job for us at short notice which we couldn't have easily done without their help. We were really happy with the way the tasks were completed and better still I liked how it all happened with minimal involvement from us.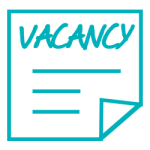 No recruitment
costs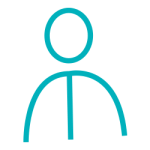 Management of staff and motivation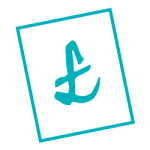 Payroll, NI and Pension
Included

Tax and employment law
Included

Software & hardware systems included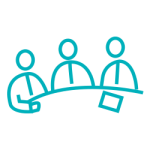 Single assistant or whole team available

Only pay for resource needed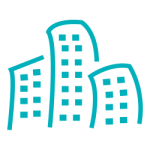 Office, phone & utilities Included