Business virtual assistants giving you back time to run your business
Business virtual assistants giving you back time to run your business
Business virtual assistants giving you back time to run your business
Thinking of hiring a virtual assistant? Call us on 0800 994 9016 or contact us using the form below.
Testimonial 1
strongly. Having worked previously with a number of virtual assistants, I know that Oneresource is special. The combination of their experience and team culture enables them to be highly effective in everything they do for me. Perhaps most important however is just how easy it is to work with them. Oneresource take away my administrative distractions, enabling me to spend my time most effectively. Thanks for all of your support!
Director, Real World Strategy LLP


I have no hesitation in recommending Oneresource most
What our customers say...
Testimonial 2
What our customers say...
and renewal of contracts with the team's commercial partners, sponsors and suppliers. Reporting procedures were very strict and the sums of money were substantial, as were my constant travel and administration requirements. I was always able to rely upon Sara (now of Oneresource) because she possessed all the skills necessary to maintain strict control of multiple projects.
New business development director, BAR Honda F1 Racing


The pressure was relentless in the development, sale, contracting
Testimonial 2
What our customers say...
copy typing c170 pages of a journal of letters and despatches sent home by an officer serving in the Boer War. Some of the pages were quite indistinct and a considerable degree of intelligence was required as well as typing skills. The typing was accurate and of high quality, done on time and on budget with all discussions conducted in a very friendly but professional manner. I am happy to recommend Oneresource's transcription typing services to others


Oneresource completed a lengthy task for me which involved
Testimonial 4
What our customers say...
did they complete the work as asked but also thought about the need more widely and proposed a better, more efficient way of working.
So an intelligent approach too!


Oneresource did the work for us quickly and effectively. Not only
Testimonial 5
What our customers say...
a year. They very quickly understood and handled all of my social media tasks including research, scheduling and interaction that used to take me hours but took them less time and improved engagement as well. Also if I had a one off task come up outside of the support they usually provided I could get that taken care of as well. I was able to focus on my clients and grow my business to the next stage. I would recommend them to any other small business owner looking to grow.


Oneresource supported the development of my business for over
Director, Chris Fry Consulting ltd
Thinking of hiring a virtual assistant? Call us on 0800 994 9016 or contact us using the form below.
Slide 1 - copy
Oneresource's professional support gave me the time I needed to focus on the key


areas of the business. I was pleasantly surprised with the way they quickly understood my business, my needs and how I liked to work. I would certainly recommend using Oneresource.

Slide2 - copy
Whether it was general administration, time management, presentation preparation,
Marketing director, Honda Racing F1 Team

VIP management to hosting, travel and accommodation schedules, meeting rosters or reporting Sara was an invaluable PA in a consistently challenging and fast moving environment.



Slide3 - copy
Oneresource took on a job for us at short notice which we couldn't have easily
done without their help. We were really happy with the way the tasks were completed and better still I liked how it all happened with minimal involvement from us.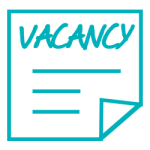 No recruitment
costs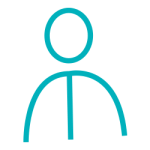 Management of staff and motivation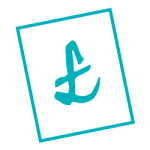 Payroll, NI and Pension
Included

Tax and employment law
Included

Software & hardware systems included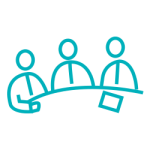 Single assistant or whole team available

Only pay for resource needed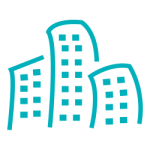 Office, phone & utilities Included