Virtual assistant bookkeeping
Small business bookkeeping services
Virtual assistant bookkeeping
Small business bookkeeping services
Virtual assistant bookkeeping
Small business bookkeeping services
There's no need to hire additional bookkeeping professional services while working with us. By using our outsourced bookkeeping services for small business we'll make sure your ledgers are always up to date.
Take advantage of our outsourced online bookkeeping services and we'll enter payments and receipts onto your accounting system, manage your sales and purchase orders and undertake bank reconciliations on your behalf. Our virtual bookkeepers can also sort and file all associated paperwork and send it off to be filed at your premises.
We can work with a variety of book-keeping systems, so there's no need to make any change when you take advantage of our bookkeeping outsourcing service. Our small business bookkeeping services can also support your accountant with any queries they may have. Once we've understood your needs we'll work as an extension of your organisation without the complications and red tape of directly employing someone.
Bookkeeping for a small business doesn't need to be complicated so if your financial records are getting in the way of growing your business why not consider using a virtual assistant bookkeeping service. Call us for a free consultation to tailor our remote bookkeeping services to your requirements.
Why outsource your bookkeeping?
Good bookkeeping means you always have an up-to-date view of your business finances. It allows you to keep track of payments and receipts and gives you a sound basis for some of your more advanced financial planning. Make it a part of your business routine, and everything will be much easier when it's time to do your year-end reporting – no scrabbling around for lots of receipts or sitting up into the small hours trying to reconcile 12 months' worth of train fares.
Today, bookkeeping is often done using accounting software. This is relatively inexpensive for a small business, and allows you, your bookkeeper and your accountant to have access to the latest figures. This is an efficient and cost-effective way to manage your finances.
Virtual assistant bookkeeping makes absolute sense:
You only pay for the time you use, so you can keep your staff costs low
You have access to an experienced bookkeeper who you can rely on
You can use a single system that suits your business and keeps your finances on track
Standard bookkeeping will cover the needs of most small businesses
An up-to-date view of your finances will help you to budget, plan ahead and grow
Choosing a virtual assistant
Bookkeeping might seem like a time-consuming task to you, but it matters that it's done properly. That's why you shouldn't just offload it to the first person who says they are a bookkeeper. You need to be sure that they have:
The right experience – find out how long they have been working as a bookkeeper and ask for references if need be.
The right skills – if you need them to be able to work with a particular package, check if they have done so before, or that they are prepared to train on your software.
The right attitude – whilst you might be outsourcing, your bookkeeper will still be part of your team. Make sure you are comfortable with the way they approach the work.
A back-up plan – a stand-alone bookkeeper will go on holiday and have sick days like everyone else. Working with a virtual assistant agency means there's always someone to handle your tasks, even when your regular support is unavailable.
You can find out more about our approach to bookkeeping, and how we can help to keep your finances healthy by contacting us today.
Slide 1
Oneresource supported the development of my business for over a year. They very quickly understood my niche and handled all of my social media tasks including research, scheduling and interaction that used to take me hours but took them less time and improved engagement as well. I also liked the fact that if I had a one off task come up outside of the support they usually provided I could get that taken care of as well. As a result I was able to focus on my clients and grow my business to the next stage. Oneresource were the ideal partner and I would recommend them to any other small business owner looking to grow.
Director, Chris Fry Consulting Ltd

Slide2
Whether it was general administration, time management, presentation preparation, VIP management to hosting, travel and accommodation schedules, meeting rosters or reporting Sara was an invaluable PA in a consistently challenging and fast moving environment.




Marketing director, Honda Racing F1 Team

Slide3
Oneresource took on a job for us at short notice which we couldn't have easily done without their help. We were really happy with the way the tasks were completed and better still I liked how it all happened with minimal involvement from us.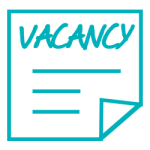 No recruitment
costs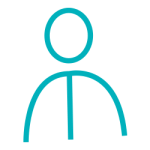 Management of staff and motivation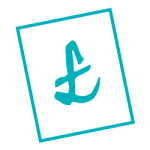 Payroll, NI and Pension
Included

Tax and employment law
Included

Software & hardware systems included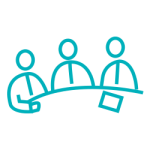 Single assistant or whole team available

Only pay for resource needed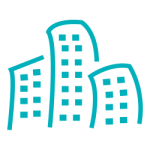 Office, phone & utilities Included