Virtual assistant bookkeeping
Small business bookkeeping services
Virtual assistant bookkeeping
Small business bookkeeping services
Virtual assistant bookkeeping
Small business bookkeeping services
There's no need to hire additional bookkeeping professional services while working with us. By using our outsourced bookkeeping services for small business we'll make sure your ledgers are always up to date.
Take advantage of our outsourced online bookkeeping services and we'll enter payments and receipts onto your accounting system, manage your sales and purchase orders and undertake bank reconciliations on your behalf. Our virtual bookkeepers can also sort and file all associated paperwork and send it off to be filed at your premises.
We can work with a variety of book-keeping systems, so there's no need to make any change when you take advantage of our bookkeeping outsourcing service. Our small business bookkeeping services can also support your accountant with any queries they may have. Once we've understood your needs we'll work as an extension of your organisation without the complications and red tape of directly employing someone.
Bookkeeping for a small business doesn't need to be complicated so if your financial records are getting in the way of growing your business why not consider using a virtual assistant bookkeeping service. Call us for a free consultation to tailor our remote bookkeeping services to your requirements.
What our customers say
"I have no hesitation in recommending Oneresource most strongly. Having worked previously with a number of virtual assistants, I know that Oneresource is special. The combination of their experience and team culture enables them to be highly effective in everything they do for me. Perhaps most important however is just how easy it is to work with them. Oneresource take away my administrative distractions, enabling me to spend my time most effectively. Thanks for all of your support!" 
Director, Real World Strategy LLP
No recruitment
costs
Management of staff and motivation
Payroll, NI and Pension
Included
Tax and employment law
Included
Software & hardware systems included
Single assistant or whole team available
Only pay for resource needed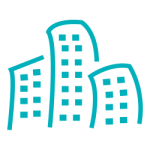 Office, phone & utilities Included