Credit control outsourcing
Try a virtual credit controller to protect your cash flow
Credit control outsourcing
Try a virtual credit controller to protect your cash flow
Credit control outsourcing
Try a virtual credit controller to protect your cash flow
You expect your customers to pay on time but that's not always the case. To improve your cash flow and reduce bad debts you need a system that starts to work even before the customer's payment is late. The key to efficient credit control is a robust process backed up by prompt decisive action and that's what our credit control outsourcing service can give you.
When outsourcing credit control to Oneresource we can credit check new accounts and manage your debtor's late payments. We'll follow through all payment queries with copy invoices, proof of delivery, credit notes and report on any outstanding issues informing you early on if there may be a potential debtor problem.
As your virtual credit control administrator we'll ensure any late paying customers are diplomatically chased, managing the whole process right through to the appointment of a specialist debt collection agency if needed. At the same time we'll keep a record of all communication so that if there are payment problems we can forward on relevant correspondence as required.
If you think our virtual credit control services could be just what you are looking for why not give credit control outsourcing a try? Call us for a free consultation to get your cash flow under control.
Fed up with chasing unpaid invoices?
Small businesses rely on customers paying on time. Late payments can have a serious effect on cash flow, and make it much harder to run your business. And yet chasing those late payments takes up a huge amount of your time – and is often frustrating.
In many ways, it's easier to use a third party to do this for you, which is why credit control outsourcing is a popular option. Small businesses – particularly those with personal relationships with their clients – can find it difficult or embarrassing to keep chasing money, and clients have been known to take advantage of this in order to delay payment.
When the request comes from a different source, however, and is accompanied by copies of the invoice, proof of sale and other paperwork, your creditor is more likely to pay promptly. And if they don't, your credit controller can take the next steps to recovering the monies owed to you.
How does it work?
Understandably, small business owners can be reluctant to outsource one of the key aspects of their financial management. Using an experienced outsourcing company, however, gives confidence in both the security and the efficiency of the service.
If you already run a CRM system or a digital accounts system, you can set up your outsourced credit controller as a user, and they can handle everything remotely. That means they have access to all the information and documentation they need, and you can keep track of what stage each payment is at.
If you don't have these systems in place, you can just as easily share your Excel spreadsheets or other customer information to ensure that your credit controller has everything they need in order to do their job efficiently. You'll be able to brief them thoroughly so that they understand how you work and how you like to deal with clients. This in turn will help them to represent your business professionally and diplomatically at every stage of the process, allowing them to collect payment on your behalf and keep your cash flow in good order.
In time, you may choose to outsource more of your financial management. This makes sense for small businesses, for whom recruitment and employment is expensive and not always necessary. By only paying for the time you use, and choosing a remote outsource provider, you benefit from all the experience and knowledge without having to pay a fortune.
Slide 1
Oneresource's professional support gave me the time I needed to focus on the key areas of the business. I was pleasantly surprised with the way they quickly understood my business, my needs and how I liked to work. I would certainly recommend using Oneresource.


Slide2
Whether it was general administration, time management, presentation preparation, VIP management to hosting, travel and accommodation schedules, meeting rosters or reporting Sara was an invaluable PA in a consistently challenging and fast moving environment.




Marketing director, Honda Racing F1 Team



Slide2
Oneresource took on a job for us at short notice which we couldn't have easily done without their help. We were really happy with the way the tasks were completed and better still I liked how it all happened with minimal involvement from us.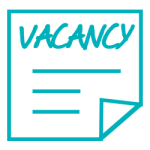 No recruitment
costs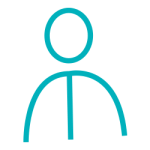 Management of staff and motivation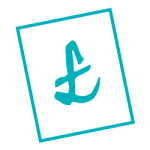 Payroll, NI and Pension
Included

Tax and employment law
Included

Software & hardware systems included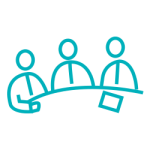 Single assistant or whole team available

Only pay for resource needed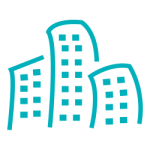 Office, phone & utilities Included