Credit control outsourcing
Try a virtual credit controller to protect your cash flow
Credit control outsourcing
Try a virtual credit controller to protect your cash flow
Credit control outsourcing
Try a virtual credit controller to protect your cash flow
You expect your customers to pay on time but that's not always the case. To improve your cash flow and reduce bad debts you need a system that starts to work even before the customer's payment is late. The key to efficient credit control is a robust process backed up by prompt decisive action and that's what our credit control outsourcing service can give you.
When outsourcing credit control to Oneresource we can credit check new accounts and manage your debtor's late payments. We'll follow through all payment queries with copy invoices, proof of delivery, credit notes and report on any outstanding issues informing you early on if there may be a potential debtor problem.
As your virtual credit control administrator we'll ensure any late paying customers are diplomatically chased, managing the whole process right through to the appointment of a specialist debt collection agency if needed. At the same time we'll keep a record of all communication so that if there are payment problems we can forward on relevant correspondence as required.
If you think our virtual credit control services could be just what you are looking for why not give credit control outsourcing a try? Call us for a free consultation to get your cash flow under control.
What our customers say
"I have no hesitation in recommending Oneresource most strongly. Having worked previously with a number of virtual assistants, I know that Oneresource is special. The combination of their experience and team culture enables them to be highly effective in everything they do for me. Perhaps most important however is just how easy it is to work with them. Oneresource take away my administrative distractions, enabling me to spend my time most effectively. Thanks for all of your support!" 
Director, Real World Strategy LLP
No recruitment
costs
Management of staff and motivation
Payroll, NI and Pension
Included
Tax and employment law
Included
Software & hardware systems included
Single assistant or whole team available
Only pay for resource needed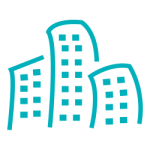 Office, phone & utilities Included