Virtual appointment setter
Try a virtual appointment making assistant to promote your business
Virtual appointment setter
Try a virtual appointment making assistant to promote your business
Virtual appointment setter
Try a virtual appointment making assistant to promote your business
Face to face interaction is still the best way to promote your business, products and services. But with people becoming busier, finding time for meetings can be tricky and time consuming.
You might be looking to outsource appointment setting to meet with new prospects, progress a proposal or catch up with existing clients on your latest new venture. Or it could be that you would like to have a virtual appointment setting assistant to manage all of these scenarios and a few others we've not mentioned.
Whatever your exact requirements our virtual appointment scheduling assistant service can be tailored to your individual circumstances. Give us a list of contacts you want to meet and let us arrange appointments for you. Alternatively, give us a set of criteria for your webinars or speaking appointments, and we will book, schedule and correspond with attendees on your behalf.
If you are considering outsourcing appointment setting and appointment tracking for your business call us for a free consultation to tailor a solution that would work for you.
What our customers say
"Oneresource was an enormous help to BYHP's On a Roll as it sought to gain new customers. Their service and team provided high quality sales calls with detailed and trustworthy follow up which resulted in great new business opportunities for the enterprise. Their attention to detail and ability to deliver on time, in a proactive manner was exactly what we needed. I would have no hesitation in hiring Oneresource again and recommending them to others." 
Chief Executive Officer, BYHP
No recruitment
costs
Management of staff and motivation
Payroll, NI and Pension
Included
Tax and employment law
Included
Software & hardware systems included
Single assistant or whole team available
Only pay for resource needed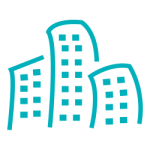 Office, phone & utilities Included