Virtual assistant diary planner
Pay as you go virtual assistant diary management service
Managing a busy diary is never simple; in fact some diaries can be so complex that it's almost a full time job on its own. Keeping a burgeoning diary organised requires a decisive yet flexible approach and this is where a diary organising virtual assistant could benefit you.
A diary management virtual assistant can arrange your meetings, taking into account travel times and keep an eye on appointments to find solutions if they can't go ahead as planned. At the same time they'll keep travel to a minimum, cluster your appointments and remind you of deadlines, making sure you have supporting documentation if needed. They can even suggest simple time management tips, such as colour coding, to differentiate between types of appointment making your day or week ahead clear to understand at a glance.
Use our virtual assistant diary organising service and appointments, meetings, telephone calls, travel and events can be booked on your behalf, so you'll get more from each day. By handing over your diary management to a virtual assistant your diary can be managed through a variety of platforms and easily shared, allowing you to add your own events or block time off if required.
Let us be your virtual assistant diary organiser and we'll take over your appointment preparation and follow-up leaving you free to concentrate on running your business.
Are you looking for a virtual assistant diary planner solution that would work for you?
What our customers say
"Oneresource did the work for us quickly and effectively. Not only did they complete the work as asked but also thought about the need more widely and proposed a better, more efficient way of working. So an intelligent approach too!" 
Chairman, MD2MD
No recruitment
costs
Management of staff and motivation
Payroll, NI and Pension
Included
Tax and employment law
Included
Software & hardware systems included
Single assistant or whole team available
Only pay for resource needed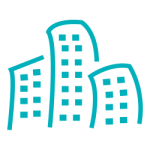 Office, phone & utilities Included