Virtual assistant diary planner
Pay as you go virtual assistant diary management service
Managing a busy diary is never simple; in fact some diaries can be so complex that it's almost a full time job on its own. Keeping a burgeoning diary organised requires a decisive yet flexible approach and this is where a diary organising virtual assistant could benefit you.
A diary management virtual assistant can arrange your meetings, taking into account travel times and keep an eye on appointments to find solutions if they can't go ahead as planned. At the same time they'll keep travel to a minimum, cluster your appointments and remind you of deadlines, making sure you have supporting documentation if needed. They can even suggest simple time management tips, such as colour coding, to differentiate between types of appointment making your day or week ahead clear to understand at a glance.
Use our virtual assistant diary organising service and appointments, meetings, telephone calls, travel and events can be booked on your behalf, so you'll get more from each day. By handing over your diary management to a virtual assistant your diary can be managed through a variety of platforms and easily shared, allowing you to add your own events or block time off if required.
Let us be your virtual assistant diary organiser and we'll take over your appointment preparation and follow-up leaving you free to concentrate on running your business.
Are you looking for a virtual assistant diary planner solution that would work for you?
Where am I supposed to be?
There's a reason that busy executives have help with diary management – it's because it makes the most efficient use of their time, allowing them to move seamlessly between one appointment and the next, knowing that they have the travel arrangements, the meeting materials and the information to present themselves and their businesses in the best light.
And if they need it, why shouldn't a busy small business owner have the same? Diaries are easily confused, with appointments doubled, changes not noted and clashes easy to miss. Failing to turn up to an appointment with a prospective customer can fatally damage your reputation with them. Turning up to a meeting that's not actually on wastes your time. So why not be more confident in your business diary by outsourcing to a virtual assistant diary planner?
A simple way to view your day
Most people use online diaries, and this makes it easier for a virtual resource to help you manage yours. Whilst you can still make appointments yourself and note personal events like holidays, days off or special events, your assistant can keep everything else up-to-date and manageable.
Can't tell what's what in your diary? Why not colour-code the entries so that you can see immediately what's important, or what's business and what's personal. Not sure what you need for that meeting? Your virtual assistant can add instructions or reminders to the event so that you have everything you need to be prepared. Not sure about travel time? Your virtual assistant will always make sure that you have time to get from one appointment to the next, putting in full addresses for sat-nav purposes, or nearest tube stations for London appointments. This makes life much easier and means you can move from one meeting to the next without panicking.
Growing with your business
Of course, most small businesses start with just one person. But as you grow, you might add other employees that need their diaries managed too. If you already have a good working relationship with an outsourced diary management service, you can just add these new people to your contract as you need to. It becomes part of the way your business works, and it means you can be confident that everyone is up and running with a clear, clean diary from the moment they join.
Slide 1
Oneresource's professional support gave me the time I needed to focus on the key areas of the business. I was pleasantly surprised with the way they quickly understood my business, my needs and how I liked to work. I would certainly recommend using Oneresource.


Slide2
Whether it was general administration, time management, presentation preparation, VIP management to hosting, travel and accommodation schedules, meeting rosters or reporting Sara was an invaluable PA in a consistently challenging and fast moving environment.




Marketing director, Honda Racing F1 Team



Slide2
Oneresource took on a job for us at short notice which we couldn't have easily done without their help. We were really happy with the way the tasks were completed and better still I liked how it all happened with minimal involvement from us.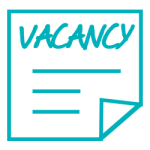 No recruitment
costs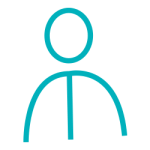 Management of staff and motivation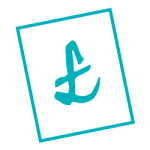 Payroll, NI and Pension
Included

Tax and employment law
Included

Software & hardware systems included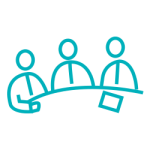 Single assistant or whole team available

Only pay for resource needed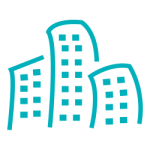 Office, phone & utilities Included