Try a virtual travel assistant to take the pain out of business travel planning
Try a virtual travel assistant to take the pain out of your business travel planning
Try a virtual travel assistant to take the pain out of your business travel planning
When you're focusing on growing your business travel planning is probably not top of your list but is essential all the same. Whether you regularly travel locally or internationally a travel virtual assistant can take the stress out of planning your itinerary and making your business travel bookings.
Oneresource's virtual assistant travel services ensure that you're covered for those unforeseen travel eventualities. Our experience in the corporate travel planning business means that we can handle the associated headaches. We'll provide you with itineraries containing contacts, hotels, booking in times, places to eat, route maps, public transport schedules and anything else you might need – even manage your travel expense reporting. At the same time we'll always ensure that we negotiate the best available supplier rates for all your travel plans.
If you feel you could benefit from a travel virtual assistant then call us for a free consultation to tailor a solution that would work for you.
What our customers say
"I have no hesitation in recommending Oneresource most strongly. Having worked previously with a number of virtual assistants, I know that Oneresource is special. The combination of their experience and team culture enables them to be highly effective in everything they do for me. Perhaps most important however is just how easy it is to work with them. Oneresource take away my administrative distractions, enabling me to spend my time most effectively. Thanks for all of your support!" 
Director, Real World Strategy LLP
No recruitment
costs
Management of staff and motivation
Payroll, NI and Pension
Included
Tax and employment law
Included
Software & hardware systems included
Single assistant or whole team available
Only pay for resource needed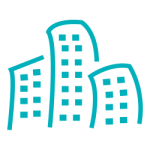 Office, phone & utilities Included