Virtual content marketing services
Content marketing help without the complications of employment
Virtual content marketing services
Content marketing help without the complications of employment
Virtual content marketing services
Content marketing help without the complications of employment
Marketing media platforms are constantly evolving and increasing in number. These channels can vary significantly and as a business owner you need the capacity to communicate across several. With so many channels available trying to stay on top of generating and managing content marketing is a never ending battle to get your point across.
Businesses need strong, relevant, up to date effective marketing content that communicates their business, products and services using a consistent image and message throughout.

Whether you need help with a blog, print media or any other type of digital marketing content, we can help with your content marketing management throughout the creation and production process. We'll liaise with creative agencies, graphic designers or printers to assist with generating marketing content ideas.

A content virtual assistant from Oneresource can help you develop and communicate the message you want to convey. So whether you are looking for a virtual content marketing coordinator to update your old marketing collateral or develop content for your website, newsletter, blog or social media we can organise the design, production and execution on your behalf.

Content marketing and its generation can take time so if you can't justify the costs of employment call us for a free consultation to tailor our content marketing services to work for you.
Five reasons why you can't ignore content marketing
All buyers are consumers of content. It's how we find out about what's available on the market; it's how we discover whether a product or service is going to meet our needs; it's how we decide whether we want to buy from this business or that business.
If you stop to think about it, you are consuming content all day. From checking Facebook to receiving targeted marketing emails, there's always something to read, and always something to discover.
That's why your business can't afford to ignore the power of content. Whilst you don't want to add to the 'noise', you do want to make sure that your business can be found by the right people, and that they can make a connection with you and understand what you do. So here are 5 great reasons why you shouldn't ignore it.
It lets you be found – if there's nothing out there about your business, how are your customers going to find you?
It lets you connect – in today's world, sales are built on relationships. When most people are researching online or looking at what friends are buying, it's really important that your business can make a connection with them. Good content helps to kick off and then build that relationship.
It lets you explain – customers need to see the benefits of buying from you. They need to know what your product does or how your service works. Consistent content marketing helps you to explain how you work, clearly stating the benefits to your customer.
It lets you help – before buying, why not give your customers a taste of what they'll get? Give away some content that is helpful to them. It gives you credibility and earns trust.
It helps you to win business – the more people see of you, and the higher quality your content, the more likely people are to go to your website, buy online or enquire.
This is part of your strategic marketing, and you should have a plan that supports your marketing campaigns and your business plan. This requires some experience and expertise – particularly if you are sharing your content on several different channels, or you have to reach multiple audiences. That's why virtual content marketing services are increasingly popular. You work with a content expert who can help you plan, write, execute and follow up your content marketing, but you only pay for the time you use, meaning you save time and money.
Slide 1
Oneresource's professional support gave me the time I needed to focus on the key areas of the business. I was pleasantly surprised with the way they quickly understood my business, my needs and how I liked to work. I would certainly recommend using Oneresource.


Slide2
Whether it was general administration, time management, presentation preparation, VIP management to hosting, travel and accommodation schedules, meeting rosters or reporting Sara was an invaluable PA in a consistently challenging and fast moving environment.




Marketing director, Honda Racing F1 Team



Slide2
Oneresource took on a job for us at short notice which we couldn't have easily done without their help. We were really happy with the way the tasks were completed and better still I liked how it all happened with minimal involvement from us.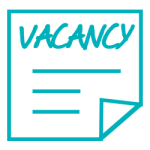 No recruitment
costs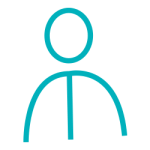 Management of staff and motivation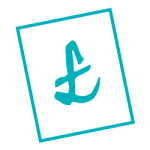 Payroll, NI and Pension
Included

Tax and employment law
Included

Software & hardware systems included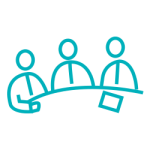 Single assistant or whole team available

Only pay for resource needed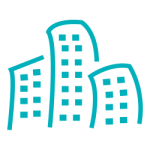 Office, phone & utilities Included