Virtual research assistant
Strategic market data research services
Virtual research assistant
Strategic market data research services
Virtual research assistant
Strategic market data research services
Keeping your finger on the pulse of industry developments, the competition, market trends or customer feedback can be challenging when you're trying to grow your business. Research is a vital business component and can help evolve strategies, explore new opportunities or provide marketing content. So if you don't have time for research why not consider using a virtual research assistant?
Let our business market research services help you with your fact finding. Give us your criteria and we'll research your topic. Using a pre-agreed mixture of desk research, online surveys or interviews we can gather information tailored to your needs providing you with valuable information crucial to your business strategy.
Our internet market research service includes anything from finding data via company information sites to checking business contacts or potential customers. Depending on your requirements we can conduct customer satisfaction surveys, research the competition, find content for blogs and social media or explore markets and trends.
If you need a virtual research assistant to conduct online market research on your behalf call us for a free consultation to tailor a solution that would work for you.
What our customers say
"Oneresource did the work for us quickly and effectively. Not only did they complete the work as asked but also thought about the need more widely and proposed a better, more efficient way of working. So an intelligent approach too!" 
Chairman, MD2MD
No recruitment
costs
Management of staff and motivation
Payroll, NI and Pension
Included
Tax and employment law
Included
Software & hardware systems included
Single assistant or whole team available
Only pay for resource needed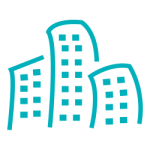 Office, phone & utilities Included