Affordable SEO services to small business
Affordable SEO services to small business
Affordable SEO services to small business
Oneresource SEO virtual assistants can provide you with on going support for your SEO by following well structured development plans, delivering effective content marketing with SEO at its core. With Google's increased focus on content and freshness, the mounting importance of local search and social media, SEO projects are changing. The "easy win" SEO strategy for small business is becoming increasingly impossible to achieve. In contrast websites with effective content marketing strategies and a strong SEO backbone continue to produce the best results.
A Oneresource virtual assistant can support SEO advertising providing affordable SEO for small business throughout the following five key stages:
Stage 1: Small Business SEO Program – Website Status Reviews
Unfortunately, site owners are not always aware that it's better to plan SEO before investing in a site so a status review may be necessary. We can arrange reviews of your layout and navigation, keywords, content, outbound communications and technical SEO. Competitor sites, analytics, social media uses, follower profiles, rate and style of social interaction could also be evaluated.
Stage 2: SEO Marketing Support – Goal Review
Goal review determines the type of prospects you want to target (geographically, demographically and by industry) and what you want your site to achieve. It could be you are looking to gain new clients, interact with existing clients, generate sales and enquiries, make money or all of these and more.
Stage 3: Market Research and Data Analysis
To establish your keyword search strategy and SEO marketing plan we could arrange the following:
Keyword research: high search demand low competition keywords that prospects would use to find your products and services.
Industry research: blog and forum searches for hot topics, customer issues, commonly used words and phrases etc. for additional keyword research.
Competition analysis: page rank and back link profile. The better the results, the easier the page or site will gain traction and attract traffic.
Stage 4: SEO Small Business Marketing Strategy Planning
No two online marketing plans are the same and each individual strategy may contain a mix of, site blueprint, content, blog, newsletter or social media plan and local SEO for small business search strategies
Stage 5: Support for SEO Project Implementation
Implementation depends on the level of help you require from a virtual SEO assistant but could include:
Restructure website and/or re-write existing content
Apply content SEO technical marketing to existing website
Add Google Analytics and monitor traffic for target audience
Research and/or arrange blog posts
Create newsletters
Manage social media presence and research content
Create local search listings
See what SEO services for small business our SEO Virtual assistants can provide
What our customers say
"Oneresource were a reliable safe pair of hands that always delivered to a very high standard giving me the confidence to turn tasks over to them with minimal ongoing input from myself.
For a small amount of time each month they researched keywords, managed copy writing and upload of our articles, researched and wrote social media updates then managed our social media presence connecting with our target audience. They quickly got to know key information about our business and it wasn't long before I was spending less time explaining our industry and more time focusing on key priorities.
They handled our keyword research and blog schedule with minimal supervision and we didn't have to worry about payroll or paying them to work when we didn't need them. Oneresource's assistance exceeded my expectations and allowed me to increase my productivity enormously." 
Director, Road Data Services Ltd
No recruitment
costs
Management of staff and motivation
Payroll, NI and Pension
Included
Tax and employment law
Included
Software & hardware systems included
Single assistant or whole team available
Only pay for resource needed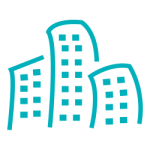 Office, phone & utilities Included