Tax & vat return services support
We stay on top of your financial records keeping your returns in check
Tax & vat return services support
We stay on top of your financial records keeping your returns in check
Tax & vat return services support
We stay on top of your financial records keeping your returns in check
Oneresource's online bookkeeping accounting services can help clients keep accurate records for both taxation and VAT purposes. Bookkeeping for a small business can take time and delegating it to an accountant can be costly. That's why our affordable bookkeeping outsourcing service helps to minimise costs by producing your quarterly VAT returns, personal or end of year accounts with the support of your accountant
We can help you ensure that your accounts are ready to be submitted when your VAT personal or company taxes are due to be filed. For example our vat return services ensure that all paperwork has been entered onto your accounting system for the VAT period and that the correct codes have been allocated for your accountant to confirm submission of VAT returns. With the UK having such a large number of tax codes preparing even the most straightforward tax return can be complicated so having a robust support system in place is essential.
Late returns and payments can all lead to penalties so allowing us to support your accountant with your end of year bookkeeping, not only gives you peace of mind, but should also help you to avoid any potential problems.
If you would like to know more about our admin services or bookkeeping and vat return services call us for a free consultation to tailor a solution that works for you.
What our customers say
"I have no hesitation in recommending Oneresource most strongly. Having worked previously with a number of virtual assistants, I know that Oneresource is special. The combination of their experience and team culture enables them to be highly effective in everything they do for me. Perhaps most important however is just how easy it is to work with them. Oneresource take away my administrative distractions, enabling me to spend my time most effectively. Thanks for all of your support!" 
Director, Real World Strategy LLP
No recruitment
costs
Management of staff and motivation
Payroll, NI and Pension
Included
Tax and employment law
Included
Software & hardware systems included
Single assistant or whole team available
Only pay for resource needed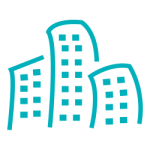 Office, phone & utilities Included